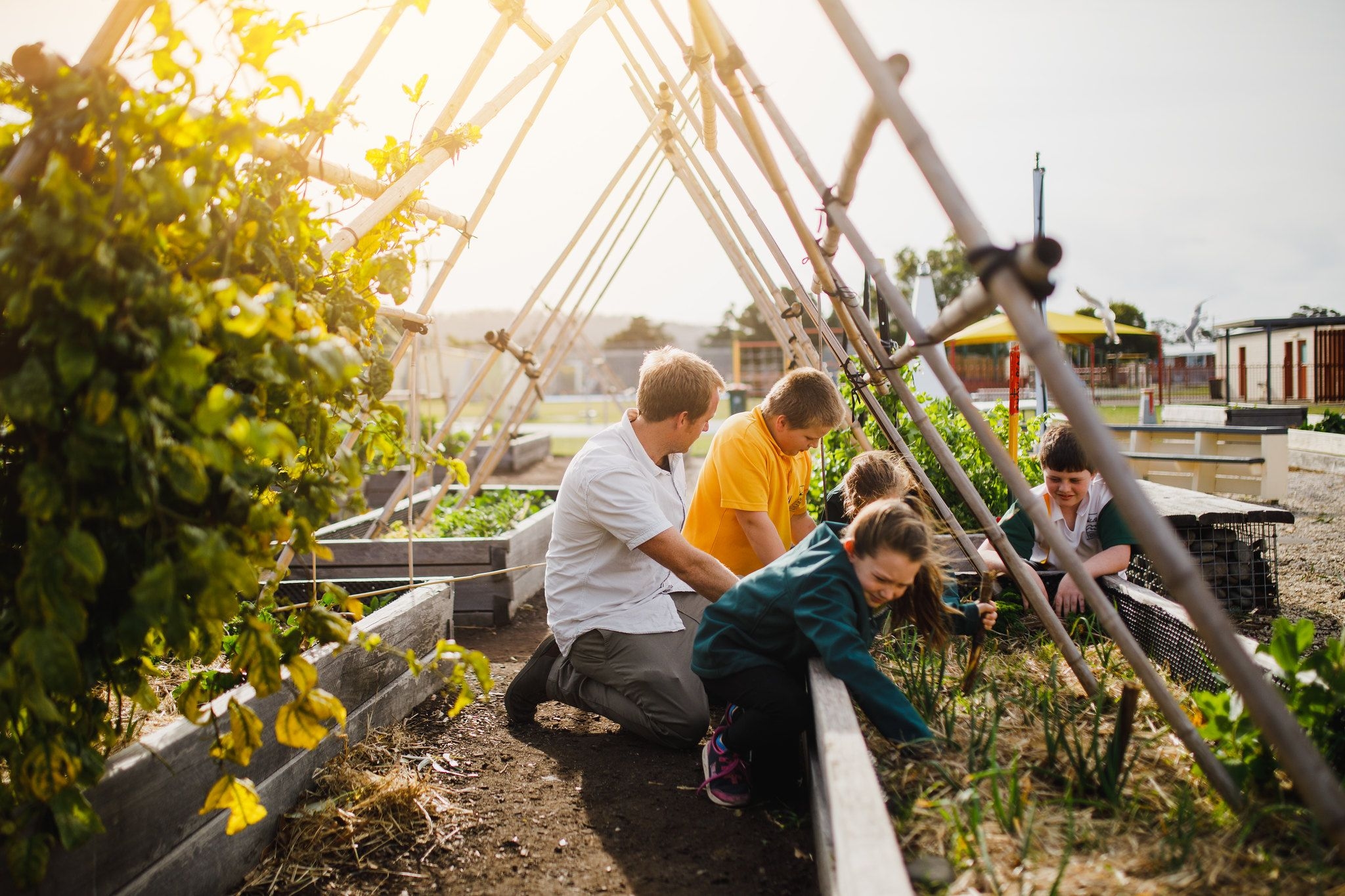 The 24 Carrot Gardens program establishes gardens in schools and communities where children learn to grow, cook and eat healthy produce. Founded in 2014 by Kirsha Kaechele, the program delivers hands-on learning through the application of art, science and sustainability in a kitchen garden setting.

24 Carrot currently operates in twenty-four schools across Lutruwita / Tasmania.
Students learn and work in gardens they've helped design and build, with the gardens serving as outdoor classrooms for multidisciplinary education. 24 Carrot builds upon the Stephanie Alexander Kitchen Garden Foundation curriculum with focused workshops in cooking, gardening, the creative arts and sustainability.
Learn more